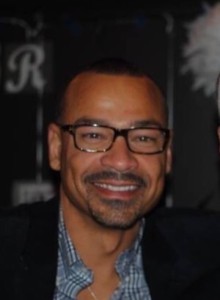 Bio's are usually written in third person…not this one.  I have been many things to many people but at this point in my evolution I am focused on being a husband to my wife, Angel, a father to my two sons, Jaxon and Maxwell, a valuable leader and trusted adviser to my clients and a good intended human being living out my mantra "Stay True"…something you will come to understand in my blog but came to life as my father died seventeen years ago.
I am traditionally educated in my life's work and have been in leadership positions since I can remember.  I encourage you to check out my LinkedIn page to see my "credentials".  However, 17 years ago when I lost my father, my world and my value to this world changed.  I became a student of life, people, emotions, group and team dynamics, insecurities, leadership and what it takes to create real change within oneself or within a group of people.  Today, the pain and insecurity that I used to transfer to others, I now use to transform others.
I was born on July 30, 1971 but in my mind my life really started when I was adopted on November 15th that same year.  I grew up in a suburb of Baltimore.  Being trans racially adopted presented me with some real challenges but also the foundation of love and family.  I only reference this important part of my life because I, like most of us, carried deep insecurities with me for most of my life because of my experiences.  I masked them with external successes….good grades, played division I football, landed leadership positions at a young age, professionally networked and sought after for jobs, and kept a professional and well groomed exterior.  I thought I had figured it out and was successful.  I was wrong and I was failing….in life and leadership and the depths of me knew it and felt it but was scared as hell.  I was a ticking time bomb.
BOOM!  I exploded.  Dad got cancer 17 years ago.  On his death bed he challenged me to stop playing charades and to "Stay True" to myself.  He said that I was a brilliant but gentle soul and the world needed me…not the guy I was presenting.  He would say, "Lead with your gentleness and emotion and let people discover you are brilliant…only then will you be as powerful as you can be."  It was years later that I understood what he was saying as I remembered him to be a loving husband, father and deep soul…secondly a college president, Dr. Capshaw.  He lived his advice and my memory has prioritized his words and guided my actions.  Long story short (and a lot of pain and trial and error in between), today I say losing my Dad was the worst thing that ever happened to me….and the best thing that ever happened to me.  I am emotionally intelligent, vulnerable instead of masked, powerful because I accept and challenge my insecurities, insightful because I choose to see and approach truths, and brave because I owe it to myself, my family and the people I work with to be just that.  All because I "Stay True" to my core being. It's been a challenging yet incredibly rewarding journey.  Four years ago (2011) I incorporated to lead and challenge individuals and businesses to real change.  Not the traditional consultant/coach or even man..a true and results oriented change agent that has coupled my traditional education and experience with deep lessons in life and leadership.  The amount of people that reach out to me for professional and personal consult is my guiding light and affirmation that I am now succeeding and presenting the world with my true value.  I think, at least hope, Dad would be proud.